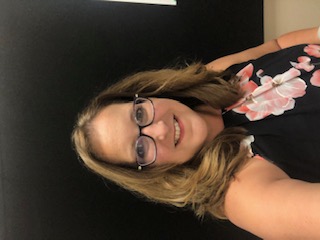 Julie Holloway, Superintendent/Principal

Phone: 918-786-4902
Julie is excited to join Turkey Ford as the Superintendent/ Principal for the 2020-21 school year. Her career in education began as a Home Economics teacher in Missouri. The past eleven years she has taken on leadership roles in Carl Junction and McDonald County R-1 School Districts serving as a building Principal for the last six years. She feels fortunate to have had the opportunity to learn from and lead with some very talented educational leaders and to bring that to Oklahoma.

Mrs. Holloway is eager to get to know the Turkey Ford staff and community and begin to build relationships. Julie firmly believes that the best teachers impact students' lives beyond the classroom and that every student has the capacity to create a better world.

Julie and her husband of 34 years, David live on a farm in southwest Missouri. Mother of two children, Kaitlyn and Brice and five grandchildren. During her free time, she enjoys being outdoors with her Labrador Belle, cooking, and spending time with the family.

With the uncertainty of this Covid pandemic, there are many questions looming over the local school district. However, Mrs. Holloway has been working with the school board and staff at Turkey Ford Elementary to prepare for the opening of school. We will be sharing more information regarding the plan the first of August.

Julie looks forward to an incredible school year and cannot wait to meet and establish relationships with the students, families and community members of Turkey Ford School District.