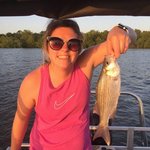 Education

Sunny Smart graduated high school from Oklhoma Union high school In 2012. She then went to Coffeyville Community College where she played college volleyball and majored in Elementary education. Then, she went on to McPherson College where she played three years of college basketball. At McPherson College she received her Bachelor's degree in Elementary education and an endorsement in Special education. She is currently working on her masters.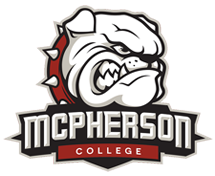 Experience

This will be Sunny's 4th year teaching. Her first year she taught special education at McCandless Elementary school in Hutchinson, Kansas. Her 2nd and 3rd year was spent at Central Elementary school where she taught 5th grade for both years and coached middle school girls basketball. Central Elementary is located in Lyons, Kansas. She received her ESL endorsement at Central Elementary school. Last year was her first year at TF where she taught 5th, 6th, pe for 1st-6th, and coached. She is looking forward to another great year at Turkey Ford!


Bio

Hello all, my name is Sunny Smart and this will be my second year here at Turkey Ford. I am excited to be back in Oklahoma. I grew up in South Coffeyville and moved to McPherson for college. I went to McPherson college for three years where I played college basketball. I then was the assistant coach for freshmen girls at Hutchinson high school. I also taught special education for a year at McCandless elementary school. I then moved on to Central elementary school is Lyons, Kansas. I taught 5th grade for two years and was the head middle school girls basketball coach. While at Central elementary school I obtained my ESL endorsement. I absolutely love teaching and am so excited to get this new school year started! I have missed my students and I am looking forward to being back in the classroom!